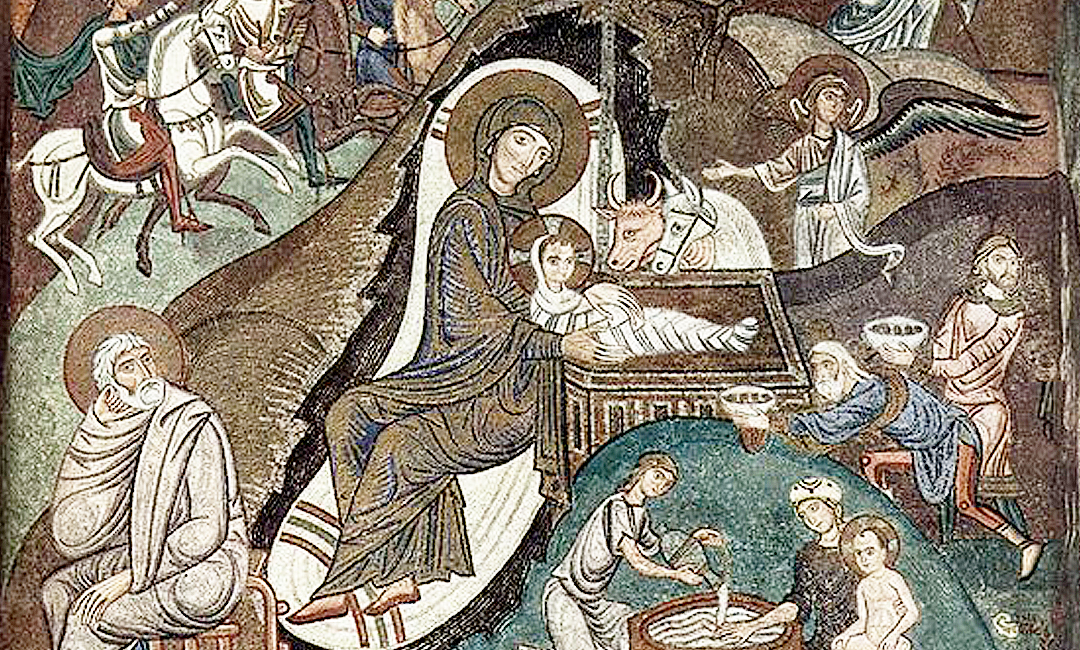 T
he following is a poem by Frances Chesterton, wife of G.K. Chesterton from the book
Gospel Rhymes
published in 1934. The title of the poem is "The Lowly Gifts."
How deep the snow, how cruel the wind,
Cold is the stone of the stable wall;
"What shall we do," said Ox to Ass,
"To warm the Lord of all?"
"Here is my wool," said poor little Lamb,
"To weave Him a covering rare;
Fold it around the small hands and feet:
Let me the winter bear."
"Nay," said the Ox, "Mother, here is my hide,
To make Him a jerkin and shoes;
Though worn by the yoke, strong will they prove:
Mary, do not refuse."
"And what can I give?" said old Brother Ass,
"Despised and ill-treated of men:
Nought but my back to carry Him safe
To Egypt from Bethlehem."
"Answered Our Lady, "Dear creatures, all
These gifts for the Baby Christ?
The wool shall weave Him the seamless robe
When the Lamb is sacrificed.
And the shoes for Him who brings good news:
Or a scourge of leathern thong
That shall cut the flesh of my little Son
In that day of bitter wrong.
And the back of an Ass shall be marked
In that moment of utter loss,
With the sign of shame and dishonor:
The sign of a Cross."
"Alas—woe is me," said Ox unto Ass;
"Alas," said the trembling Sheep,
"Yet take my fleece for His coverlet
That quietly He may sleep."
"And my hide for His shoes," said friend Ox;
"For tender are children's feet,
Not to be dashed against the stones
Of the rough, paved street."
"And my back to carry the burden
That none but I can bear,"
Said proud Ass to his companions
In the stable there.