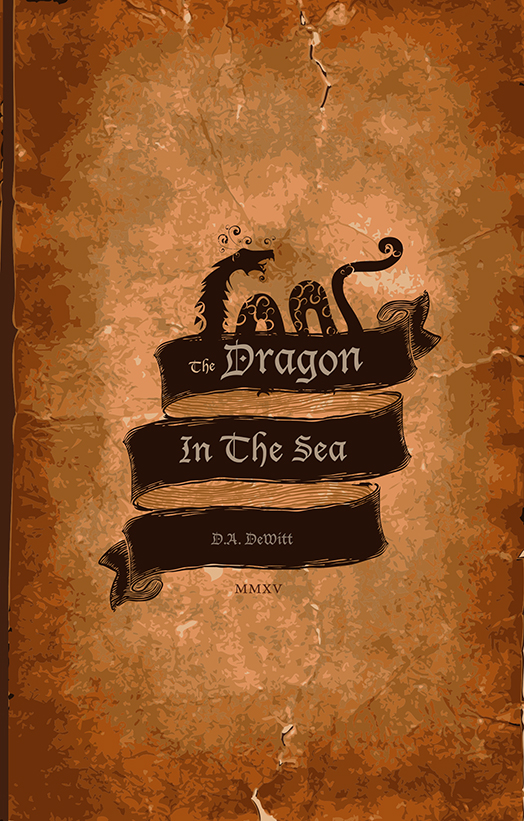 Every year, for the last four years, I've made a dragon book for my kids. It all started many years ago with a story I made up about a dragon named James who lives in the drain in the middle of the seminary field, affectionately called the Josephus Bowl, at Southern Seminary. My kids (now my youngest ones at least) still stop to put grass down the drain to feed the hungry dragon. When I put the story in print I turned it into an allegorical retelling of the seminary's history centered around our doctrinal statement called "The Abstract of Principles."
Well, the idea kind of stuck and so each year we revisit this theme with a new dragon tale inspired by a creed of orthodoxy. So far we've had "The Dragon in the Drain," about James the dragon lives in the drain where he guards the Abstract from his nemesis Dr. Toy; "The Dragon in the Windy City," inspired by the Chicago Statement of Biblical Inerrancy; and last year's was "The Dragon in the Door," inspired by Martin Luther. This year's book is "The Dragon in the Sea," inspired by the Nicene Creed.
This year I decided to write a short story. The previous stories were more of a poem that I illustrated. This year I decided to use Amazon's back end print-on-demand to publish the book. If you'd like to read the book I have a free pdf that you can read online or download here. If you would like to purchase a hard copy you can get one here.
We order a small handful of these books to use as Christmas cards, so you will see a Christmas greeting from our family in the back. We read the story together as a family when we celebrate Christmas, which is always before we head out of town so that was earlier this week. From our family to yours, Merry Christmas.