Your Weekend Worldview Reader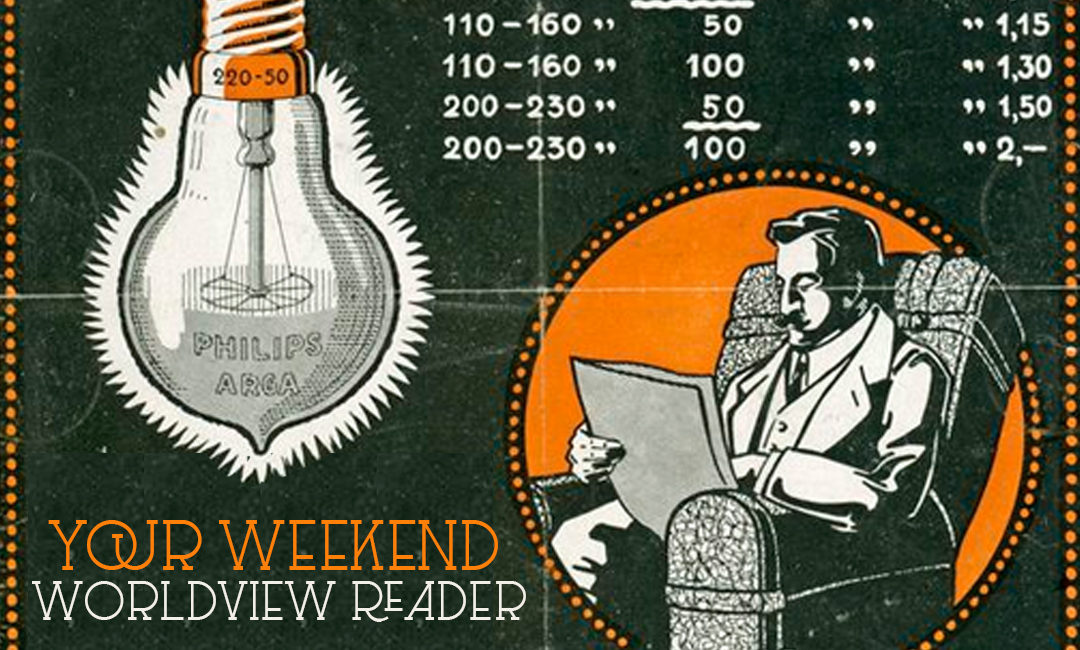 Here's your Weekend Worldview Reader with links to articles, essays, reviews, and videos that I consider to be interesting or important from a biblical worldview perspective. Any work that I point to is not an endorsement, but rather an invitation for you to think deeply about your faith and the world around you. 
⊕  Retweet With Those Who Retweet 
⊕  Scrooge or Fezziwig: What Kind of Leader Are You?
⊕  In Humility, Consider Other Ministries As More Important Than Your Own (Stacy Reaoch, The Gospel Coalition)
⊕  Biblical Archaeology's Top 10 Discoveries of 2018 (Gordon Govier, Christianity Today)
⊕  Escape the Echo Chamber (C Thi Nguyen, Aeon Magazine)
⊕  Can Reading Make You Happier? (Ceridwen Dovey, The New Yorker)
⊕  Why Robot Brains Need Symbols: We'll Need Both Deep Learning and Symbol Manipulation to Build AI (Gary Marcus, Nautilus)
⊕  The Book That Mobilized a Generation of Missionaries Turns 25 (Samuel Bierig, IMB)
⊕  Loneliness is an Emerging Public Health Threat (Jonathan Fielding, The Hill)
⊕  Devices That Will Invade Your Life in 2019: and What's Overhyped (Brian X. Chen, The New York Times)